In 2008 I wrote an article on a pinewood derby car that ran on diagonally opposite wheels. (see Pinewood Derby Times – Volume 7, Issue 14).
I entered a car built using this technique in a race in April 2008. The car did well, but because it was center-weighted, it only took 2nd place.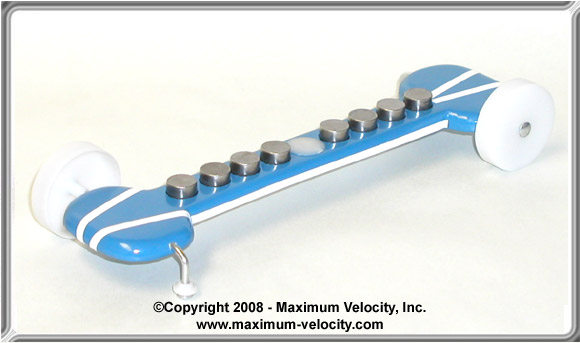 Two-wheeled Outlaw Car
Later, a customer showed me his version of a two wheeled car.  Find out about that car, and a new car I built in Pinewood Derby Times Volume 10, Issue 14.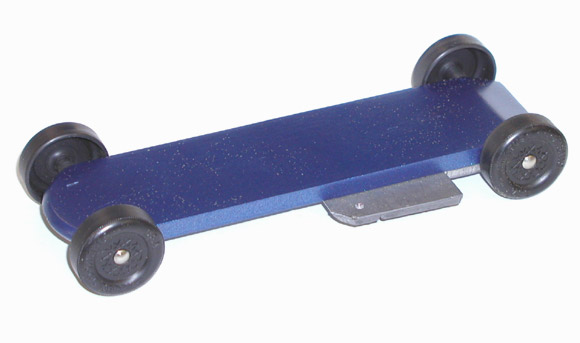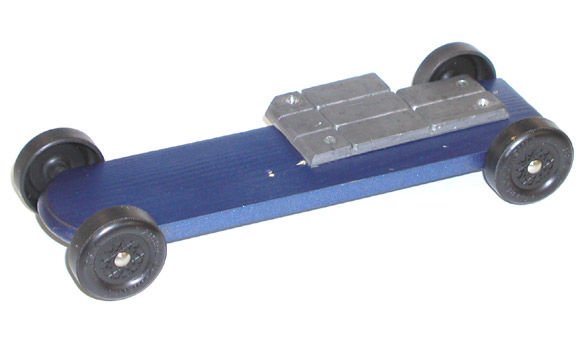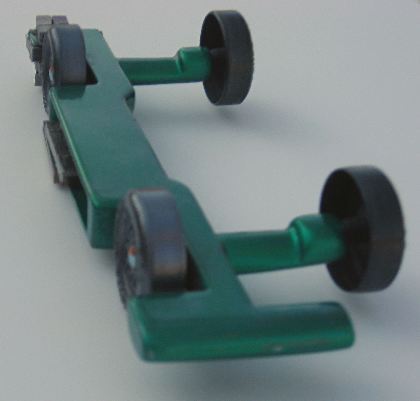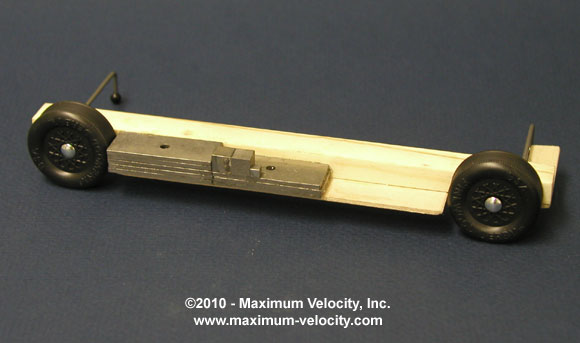 Two-Wheeled Car – Right Side View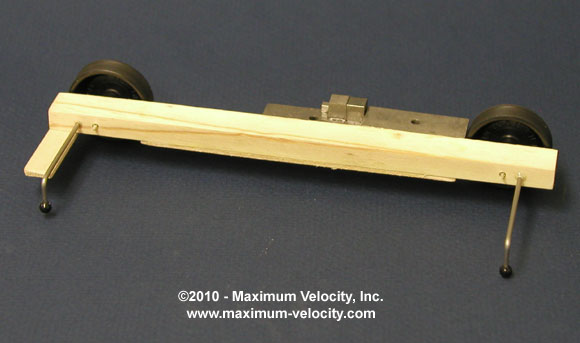 Two-Wheeled Car – Left Side View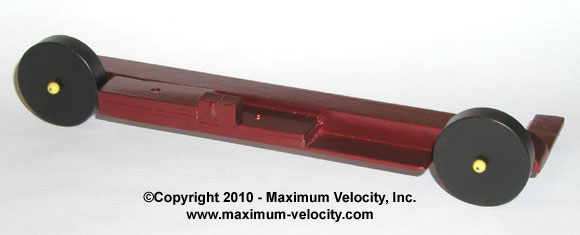 Updated Two-Wheeled Car
Subscribe to this Free Pinewood Derby E-newsletter
(C)2017, Maximum Velocity, Inc. All rights reserved.
Maximum Velocity Pinewood Derby Car Plans and Supplies