Chroma Lusion: Cody Baugher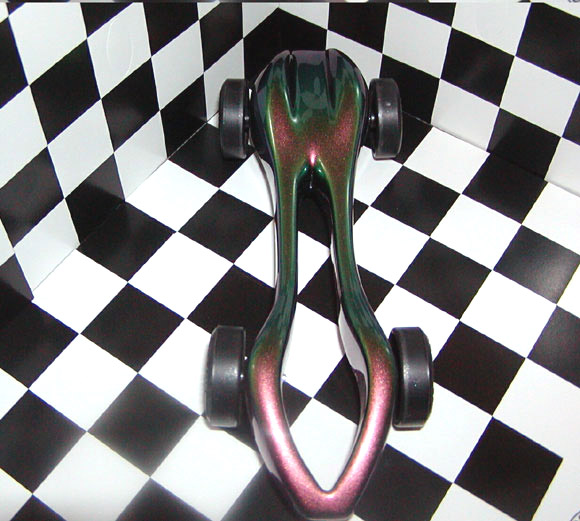 My dad painted this car with a Dupont automotive paint called Chroma Lusion. It changes color from green to purple to blue. The paint costs $625.18 per quart! No he didn't buy it just for this car – he had to paint a Corvette with this color. The car body only weighed 0.9 oz. So we had to use tungsten weight because we didn't have much room to put the weight. The car was not fast enough to win, but it got a nice trophy for the best design so it was worth all the time we spent on the car.

Ryan Newman #12: Mike Parish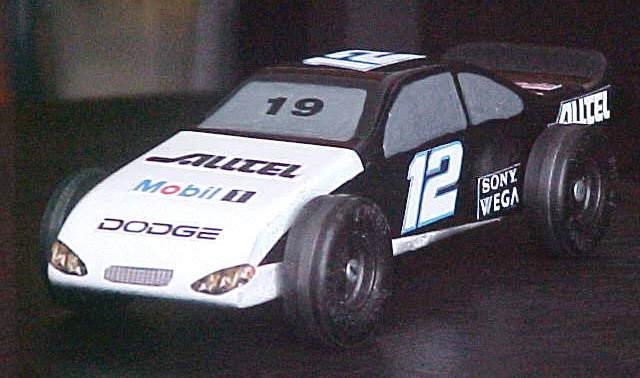 My daughter Stefany and I built this replica of Ryan Newman's #12 NASCAR for our spring Awana Grand Prix race in March. She won 1st Place for speed and 2nd Place for design. She also ran in the State Grand Prix race in April, and brought home 4th Place for speed and 1st Place for design.
We had a lot of fun building this car, as we got to spend some quality and fun time together in the workshop.

Silver Shark: Alan & Kyle Fetters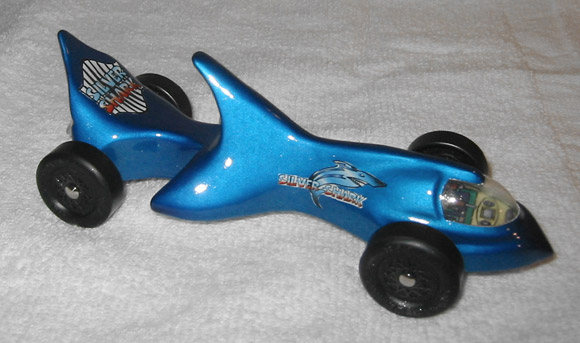 This is a picture of my son's District winning pinewood car. We have been building pinewood cars for eight years and usually do very well at the Pack level. But this car helped us break the District barrier.
From Pinewood Derby Times Volume 3, Issue 2
Subscribe to this Free Pinewood Derby E-newsletter
(C)2017, Maximum Velocity, Inc. All rights reserved.
Maximum Velocity Pinewood Derby Car Plans and Supplies