Description
This Pin Vise (a handy manual drill) is great for pinewood derby cars. It accepts all of the required drill bit sizes, and allows easy rotation of the bit. Unlike many pin vises with small, awkward handles, the wooden handle on our Pin Vise fits comfortably into your hand and allows more firm pressure on the bit. You can use the pin vise to:
Drill Axle Holes – On soft woods, use the Pin Vise with a Pro-Body Tool to drill accurate holes without damage to the Pro-Body Tool.
Clean out or open up axle holes – Are your axle holes too tight, or did paint clog the holes? The Pin Vise provides an easy way to open up holes without compromising the accuracy of the hole.
The Pin Vise comes with 2 double-ended collets, to hold the range of drill bits from 1/64 to 5/32 inch.  One of the collets in installed and ready to use.  The second collet in stored in the handle of the tool (see photo below).  To use a #44 bit, you will likely need to exchange the collet that is pre-installed, with the collet that is stored in the handle of the tool.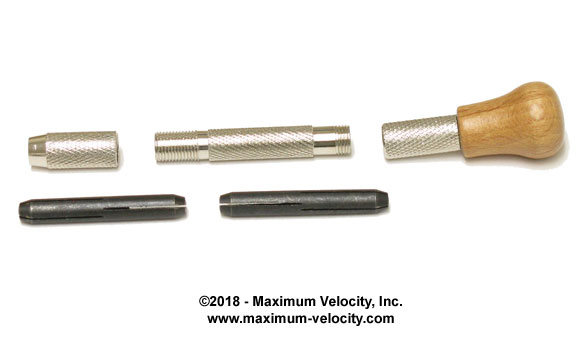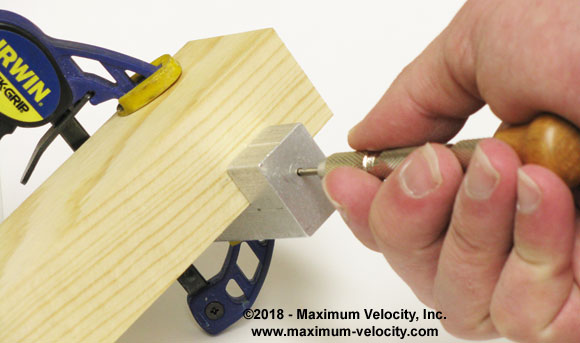 From Randy:
"I searched for a usable Pin Vise for some time, and I finally found one that works great for pinewood derby cars. Just hold the handle firmly, press, and rotate the tool with your thumb and index finger."