At Maximum Velocity, we offer an impressive selection of pinewood derby products, tools, kits and accessories to customize your car for competition. But when designing your car, always consult your specific race rules to ensure your entry is fit to race. While pinewood derby rules can change based on your local committee, the following restrictions are listed by the Boy Scouts of America.
Pinewood Derby Rules for Car Building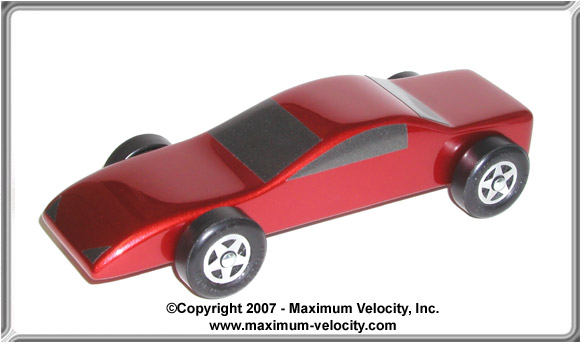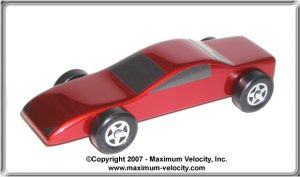 The following pinewood derby rules come directly from the BSA's Cub Scout Leader How-To Book. In these rules, car bodies cannot surpass 2 ¾ inches wide and 7 inches long. The entire car cannot exceed a maximum weight of five ounces. All axles, wheels and car bodies should be made from material provided in the official BSA kit. Cars are not allowed to feature wheel bearings, bushings or washers.
No lubricating oil is permitted, but axles may be lubricated with either powdered graphite or silicone. Maximum Velocity stocks a high-quality, high-purity natural flake dry graphite lube for superior performance. It can be purchased through our online store.
Additionally, the BSA pinewood derby rules also stipulate that the cares must be free-wheeling, and cannot have any sort of starting materials or springs affixed to it. Lastly, no loose materials of any kind are allowed in the car.
Double Elimination Rules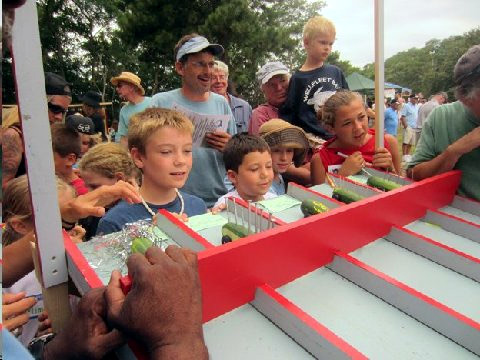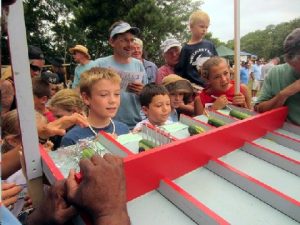 One of the most common scoring methods in pinewood derby competitions is the double elimination. A winner's bracket system pits at least 2 to 3 cars against each other in competition. At the end of each round, the winning car advances to the next bracket, while the other cars are entered into the loser's bracket. The cars continue to race each other in their respective brackets, with the final car of the two brackets competing against each other for first place.
The advantage of this method is that the system is straightforward and can move forward rather quickly. Each car also has two chances to advance in the bracket.
However, there are some disadvantages to this system as well. Certain track lanes have the potential of being faster than others. Certain fast cars also run the risk of being eliminated early in the competition if they happen to be in the same bracket. Once a car is eliminated, the racer may become disinterested in the rest of the competition.
Recorded Speed Derby Rules
In this competition, the racetrack must be equipped to record individual race times. Many tracks use electronic finish lines that can automatically determine the placement of racers without the possibility of human err. Cars race in each lane of the track, then the run times are compiled and the fastest racer is the winner. Other cars can be placed into second and third based on their elapsed time as well.
Using this method, it is easy to find a clear winner and all places that follow. Each scout is also able to run his car once on every lane. However, it can be more time consuming than other races, since every car needs to run in every lane.
Official Kits
As stated earlier, pinewood derby rules can change depending on the committee and competition. Before building your car, you should always consult your race's rules and regulations to make sure that your finished car is eligible to race. For scouts racing in official BSA or PineCar competitions, Maximum Velocity stocks official kits with pre-approved parts.
Our Official BSA Kit comes directly from the manufacturer, and has not been altered in any way. It can be used in any race requiring BSA components.
We carry two different kinds of Official PineCar Kits, both containing materials that meet official specifications.
We also stock an impressive inventory of official BSA wheels, axles and blocks to ensure your custom car meets the pinewood derby rules and regulations for the Boy Scouts of America competitions.
Trust the Experts
For over twenty years, Maximum Velocity has been a premier provider of pinewood derby knowledge, products, tools and accessories. For high quality supplies that meet the requirements of any pinewood derby rules, check out our online store.