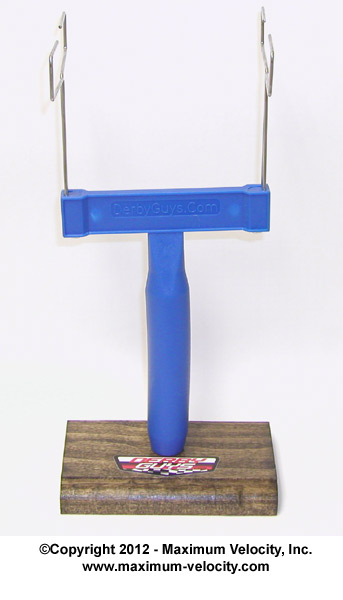 Here is a handy Paint Stand for working on your pinewood derby car. This quality-built stand securely holds your car for painting, allowing you to hold your car in any position. In addition, the Paint Stand:
– Works with axle slots or axle holes, and with any wheelbase.
– Keeps paint out of the axle slots or holes.
– Provides a stable base while your car dries.
For more information, please visit: Paint Stand
From Pinewood Derby Times Volume 12, Issue 3
(C)2012, Maximum Velocity, Inc. All rights reserved.
Maximum Velocity Pinewood Derby Car Plans and Supplies