Thunderbird: Dalton Hoyle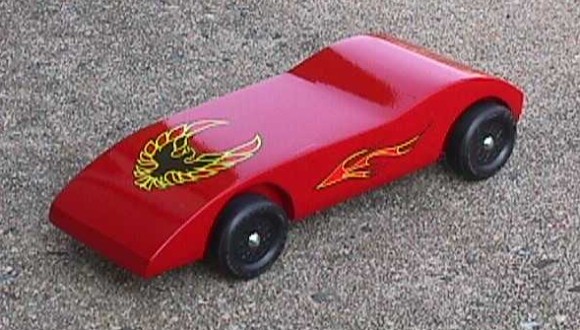 Dalton Hoyle finished 3rd in his Den, and 2nd overall at the Pack 28 Pine Wood Derby back in 2002 with this red machine.

Patriotic Wedge: Cody Baugher


My name is Cody Baugher. I'm 10 years old. My Dad and I spent many hours working on this wedge car.My dad owns a body shop so he painted the car with automotive paint . The stars and stripes are painted with a clear coat just like the real cars you buy today. This was my first year racing in the pinewood derby and I won first place in my den. We like building this car, so now we are building five new cars!

'65' Cobra: Donte Wilson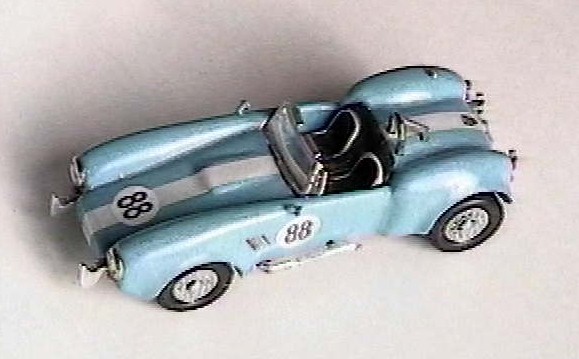 We made this car for the 2003 derby. It is one of the most detailed we have done.
From Pinewood Derby Times Volume 2, Issue 13
Subscribe to this Free Pinewood Derby E-newsletter
(C)2017, Maximum Velocity, Inc. All rights reserved.
Maximum Velocity Pinewood Derby Car Plans and Supplies