Pinewood derby weights are an essential piece of any race-winning car. Most often, pinewood derby cars cannot exceed a weight of 5 ounces. By strategically placing weights on your car, you can increase the likelihood of smoking the competition.
Pinewood Derby Weights
At Maximum Velocity, we offer an impressive collection of pinewood derby weights that can be used in a variety of car designs.
Tungsten Weights
Tungsten is among the most popular pinewood derby weight due to its high density. Only gold, platinum, and a few other rare materials boast similar densities. Tungsten is about 1.7 times as dense as lead, and 3.2 times as dense as zinc, which allows for a great amount of freedom in terms of car design. It's also completely non-toxic and environmentally friendly.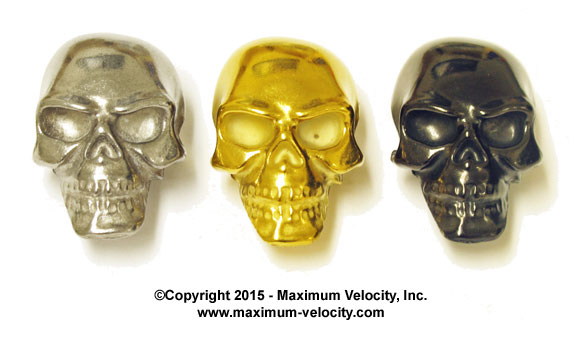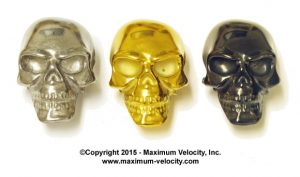 With twenty variations of Tungsten weights available through Maximum Velocity, we're sure to have the weights you need. From cylinders and rounds to COG weights and bars, we stock whatever you need to perfectly weight your car. We even offer more decorative weights – like skulls and triangles – to add flair to your design.
Tundra Weights
Tundra boasts the same density as lead without the health risks. Tundra is also formulated with tungsten to provide the same density as lead, but at a lower price than tungsten. It can also be easily cut, drilled, sanded and shaped to accommodate your car's needs. We offer Tundra weights in both flat and rod shapes.
Lead Weights
Lead is 1.8 times denser than zinc and can allow greater freedom in designing your car. The material is also very soft, allowing you to easily shape it into the best location on your car. When working with lead weights, please be aware of the health risks involved. Learn more about those risks here.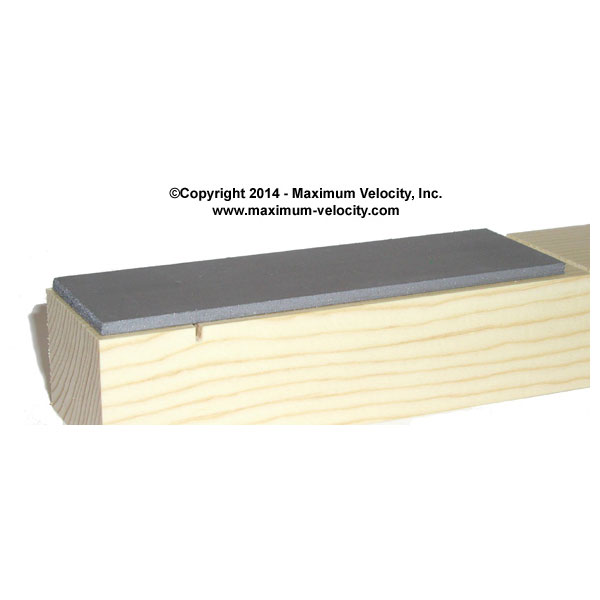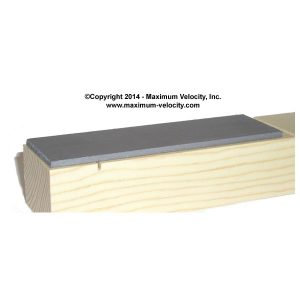 Steel Weights
Steel pinewood derby weights are less dense than Tungsten but is a good compromise between density and cost. We offer 3-ounce steel weights in both cylinders and bars.
FlexWeight
FlexWeight is a dense, flexible material that attaches to pinewood derby cars through an aggressive adhesive strip. It can be cut easily with scissors and attached to the bottom of a car.
Pinewood Derby Weight Kits
At Maximum Velocity, we also offer weight kits for specific car designs available in our Car Plans. We offer weight kits for Wing and Detonator designs, and a tungsten and steel weight option for our Wedge Kit.
Gain Weight – Gain Speed!
Although wheels, axles and car shape certainly play into the speed of a pinewood derby car, weights play an invaluable role in helping your car beat the competition. In addition to our selection of quality weight materials, you can also learn more about weight placement and strategy in our Car Plan booklets.
By strategically placing weights on your car, you can drastically increase your chances of winning. Don't minimize the importance of pinewood derby weights – make your car competition ready today by shopping the selection at Maximum Velocity!