Editor's Notes

Discount Tungsten

We have the following tungsten products with slight defects. If you are interested in one or more of these items, give us a call at 623-587-9261:

3.5 Ounce Tungsten Canopies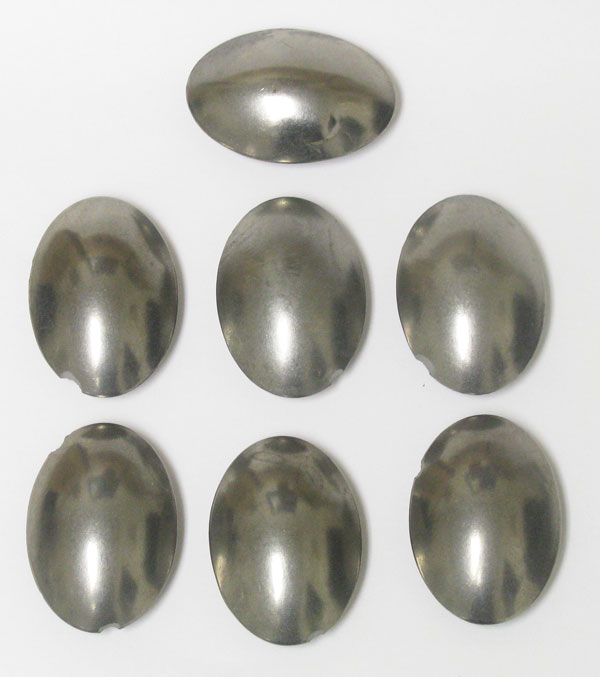 Quantity 5 with one chipped edge - $10.95

Quantity 1 with a slight "lump" on the canopy - $10.95

Quantity 1 with two chipped edges - $8.95
(Note that the retail price is $19.95)
2.5 Ounce Tungsten Canopies
(Note that the retail price is $14.95)
Adjustable Tungsten Round



(Note that the retail price is $17.95)




Help! We Need Your Car Photos

In order to continue including a Car Showcase section in this newsletter, we need your car photos. Please send us a photo of your car along with a description of any special features to: info@maximum-velocity.com

Please include your full name. If selected, we will include the photo and description in this newsletter.

Photos must be sent by e-mail in JPG format (minimum size of 640x480, maximum size of 1280 x 960). Please shoot photos from the front left of the car, similar to the orientation of car shown at:



For better focus, keep the camera four or five feet away from the car, and then use the camera's zoom to fill the frame with the car. Also, use a solid (preferably white) background for the photo.

Send only one photo per car, unless an additional photo is needed to adequately show a feature. Thanks.

Inventory Clearance Sale

We also are clearing inventory on several items including:

Light-weight (3.2 ounces and under) plain and slotted blocks,

Most of our SuperCar kits,

The ever-popular Wedge SE,

The special edition Funny Car Kit (only 19 left), and the

Propeller Car Kit.
We don't have many left, so don't delay. Click Here to find our clearance items. Don't miss out on the great prices.



MV Basic & Wedge Car Kits

If you are planning a race and are not required to use a specific kit type, our MV Basic or Wedge Car Kit are just what you need. These attractively priced kits are equipped with:

Quality Block - Unlike the blocks provided by some organizations, our blocks are soft, northwestern pine blocks, cut precisely to 7 inches long, 1-3/4 inches wide, and 1-1/4 inches tall. These dimensions, as well as the axle slots accurately duplicate the dimensions of standard pinewood derby blocks from BSA and PineCar.

Simple Axle Preparation - Don't worry about filing off flaws, or losing hub caps. Our Speed Axles have no burrs or crimp marks, and install without hub caps. With or without polishing, they are ready to go. We supply five, so you have a spare.

Quality Wheels - Forget cheap, out of round wheels. Our MV wheels are top-quality wheels. You will not be disappointed with the quality of these wheels.
So, if your organization does not mandate a particular kit type, consider our MV Basic Car Kits or MV Wedge Car Kits



Can We Help?

If we can help you in any way with your pinewood derby project, or if you have any feedback regarding this newsletter, please contact us at: info@maximum-velocity.com