Today's showcase cars are from Chad Thorvilson.
I have been involved in the Cub Scouts since my son, Ryan, first started in 2000. The second year of the pinewood derby I made a new four lane Formica track for the pack. He is now in Boy Scouts, and he and I still help run the track. We have always enjoyed making cars and other projects in the shop. We no longer race, but we still make cars every year. The last few years I have been making trick cars.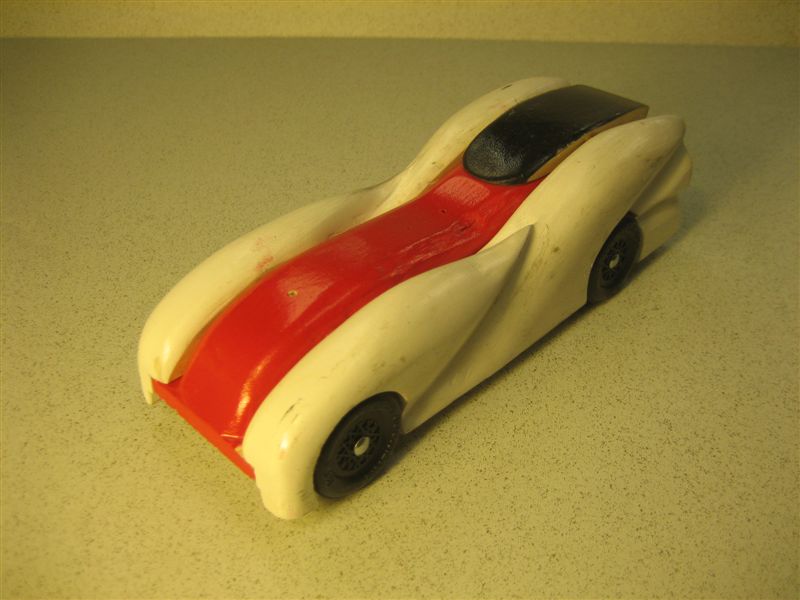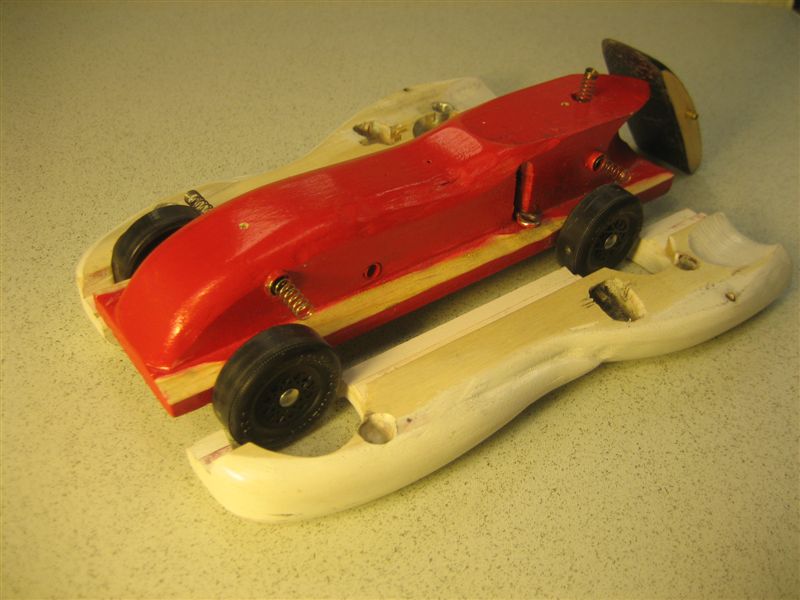 This white and red car has a trigger on the bottom that releases the sides and roof. A small wedge is put on the track and when the car crosses it the sides and roof pop off.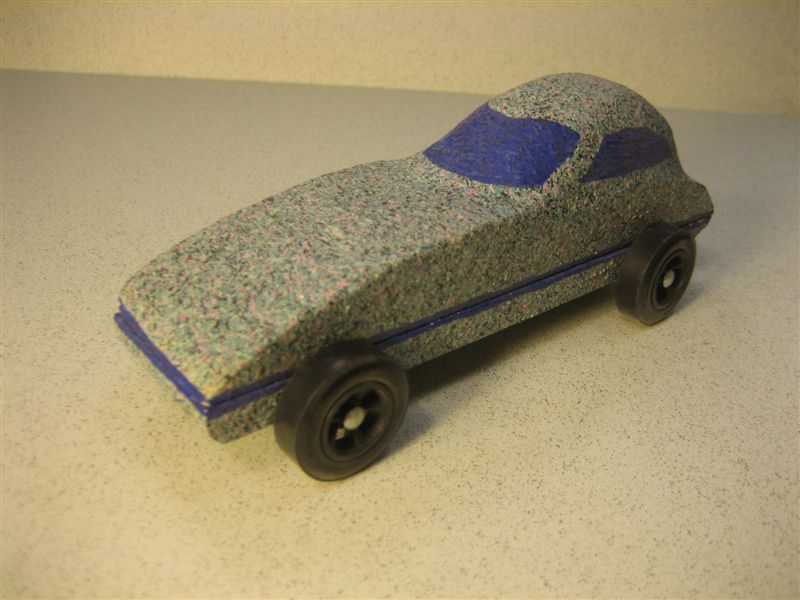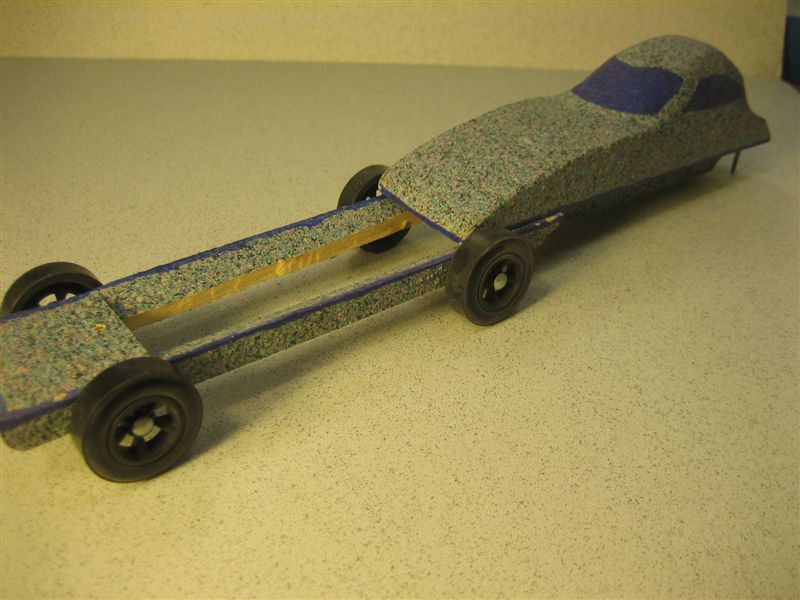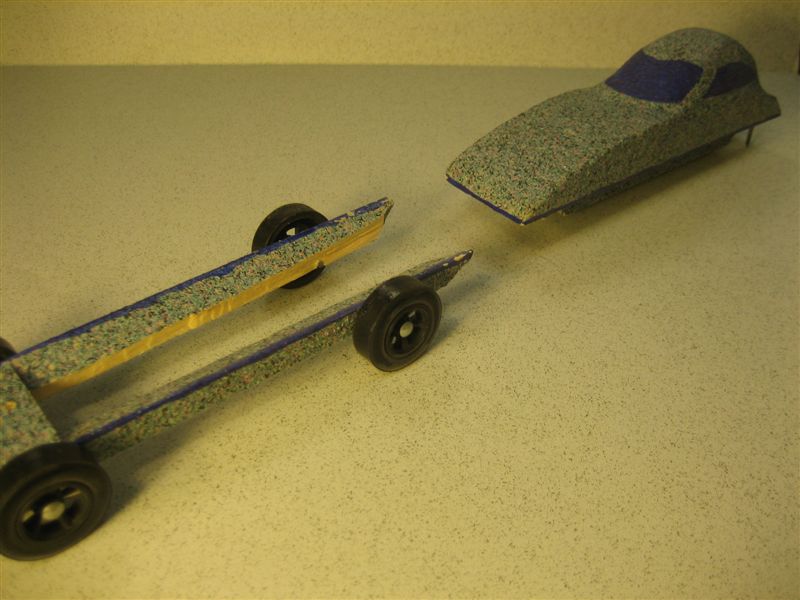 The light blue speckled car leaves the cab behind as the tires and frame go down the track.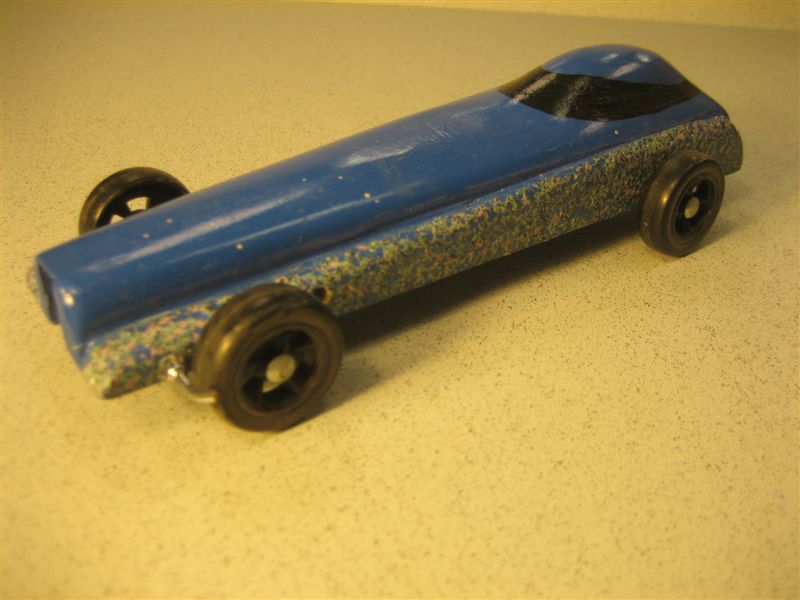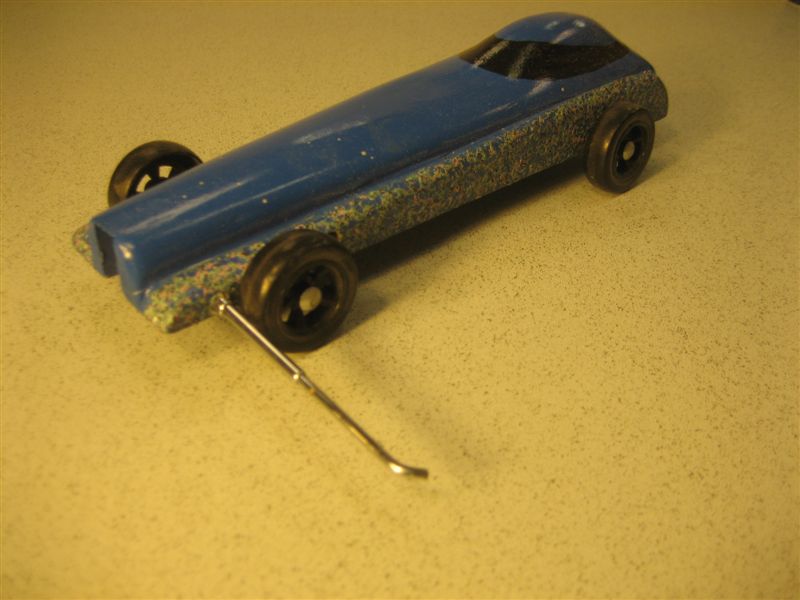 This blue car has a piece of radio antenna that I pull out to hold the competition back.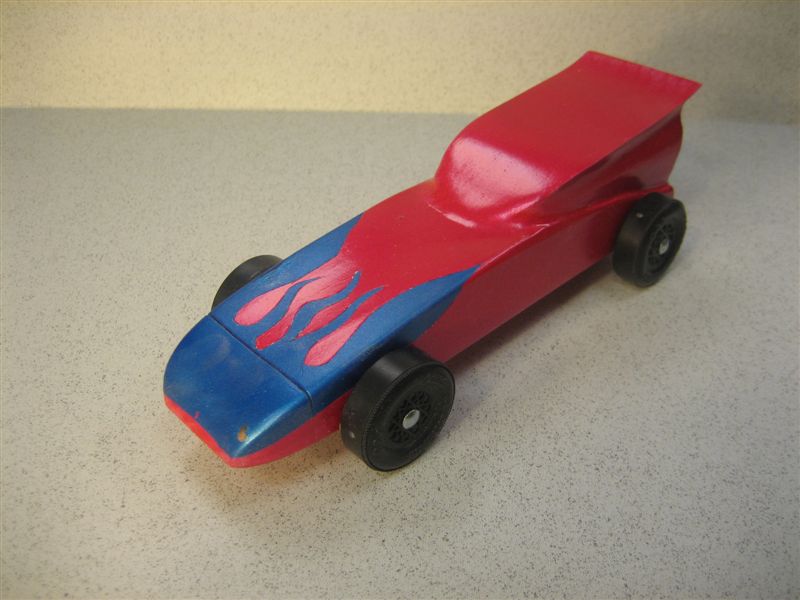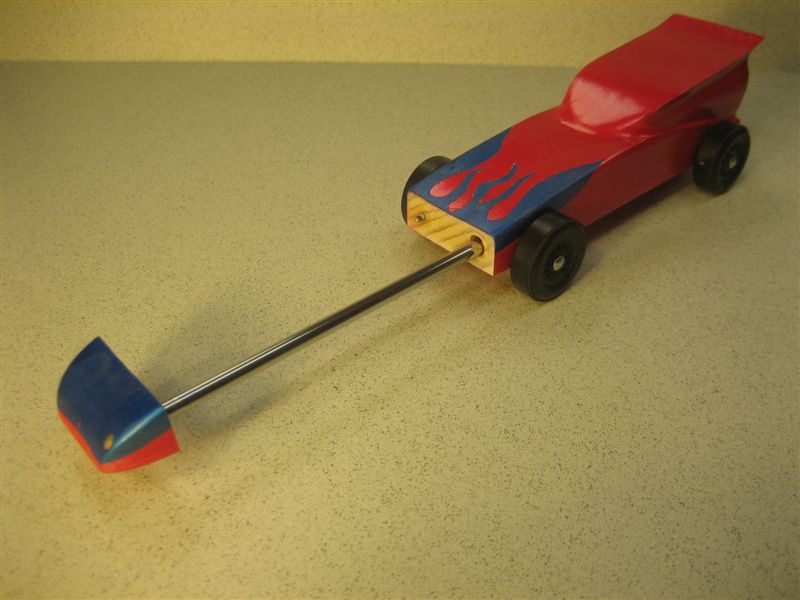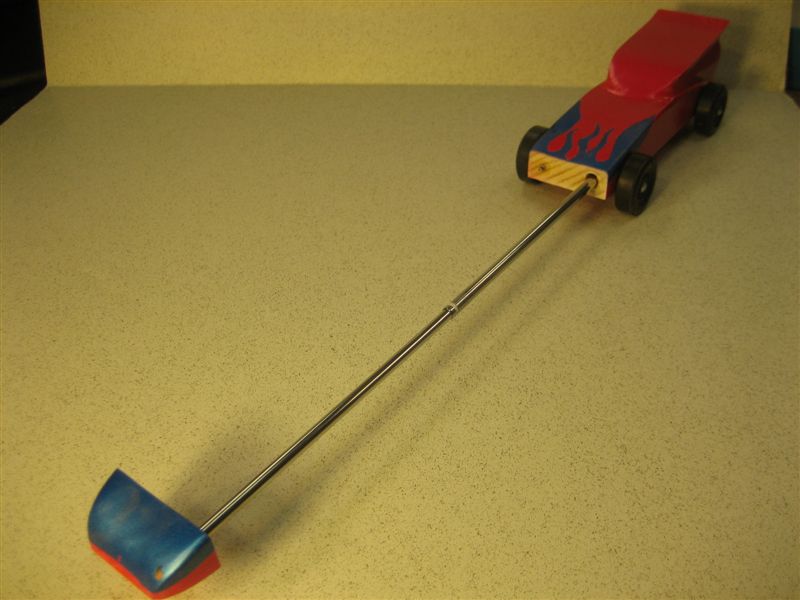 The red and blue car has a nose attached to a radio antenna. I pull out the nose and tell the boys that I will beat them by this much.
I also have a car with a small motor geared to the tire to make it run very slow (not shown).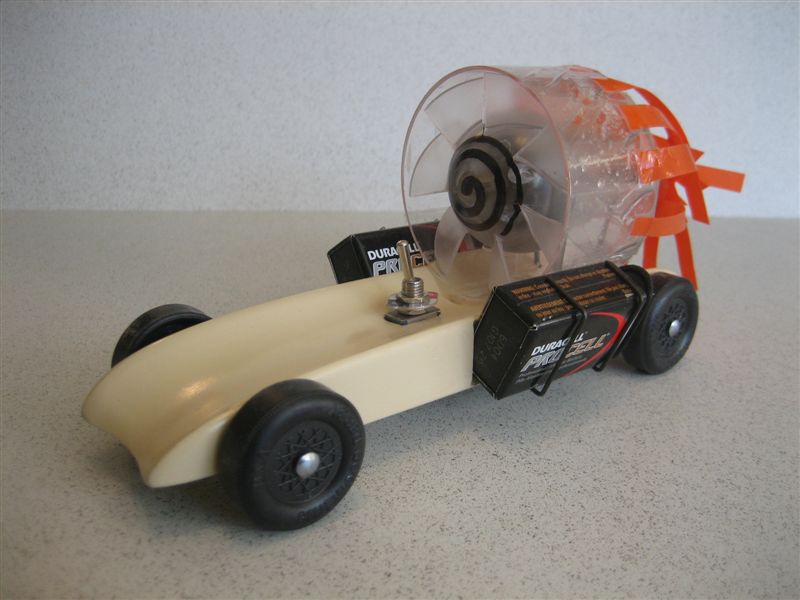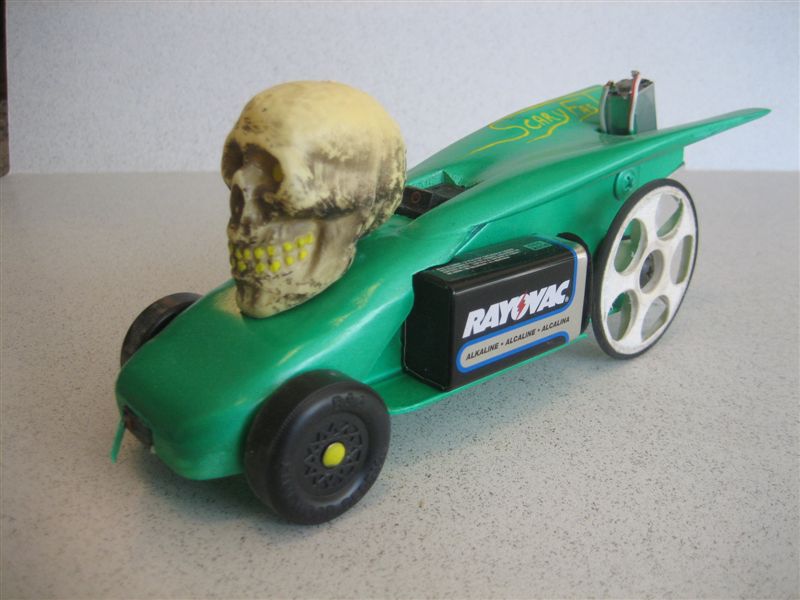 Here is my fan powered car and string/motor car.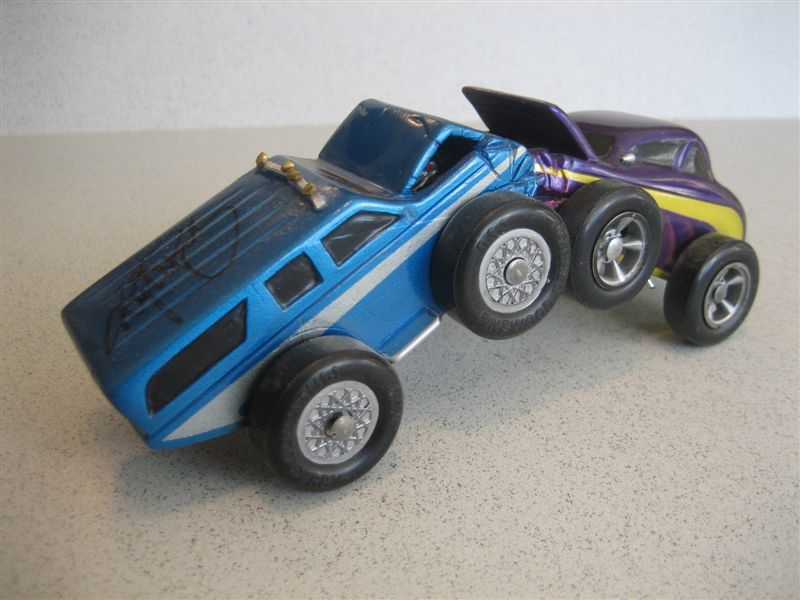 We have also made some nice cars. We were finalists in the Lowes/Dremel contest one year and grand prize winners the last year they had the contest.
We look forward every year to the pinewood derby and working in the shop together. I get excited when the first Pinewood Derby Times arrives in my inbox.
From Pinewood Derby Times Volume 8, Issue 7
Subscribe to this Free Pinewood Derby E-newsletter
(C)2014, Maximum Velocity, Inc. All rights reserved
Maximum Velocity Pinewood Derby Car Plans and Supplies