Home Depot – Stephen Henry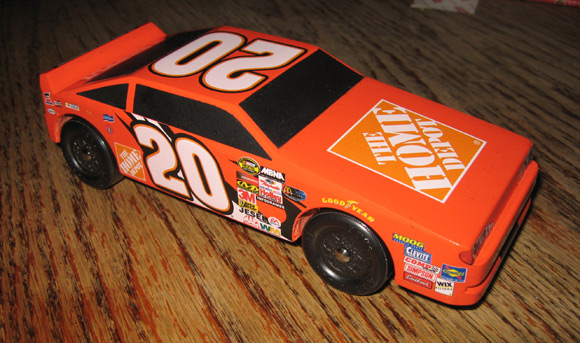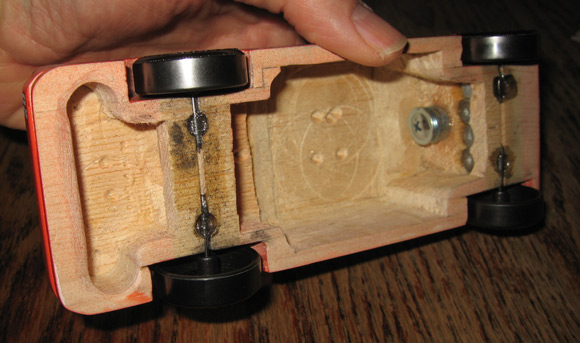 This is the car my son Benjamin Henry built for his first pinewood derby. He placed second in his age group! As you can see, we had to lighten the car quite a bit to be able to adjust the center of mass rearward to where we thought it would work best. We added a screw and some washers to adjust the weight easily on race day. He painted it himself using a spray can for the orange and borrowed my airbrush for the windows. The decals were from a 1/25 scale plastic model. They were a little big for the car so we trimmed them with a razor before we applied them.
Wind Cracker – Lee Klinghoffer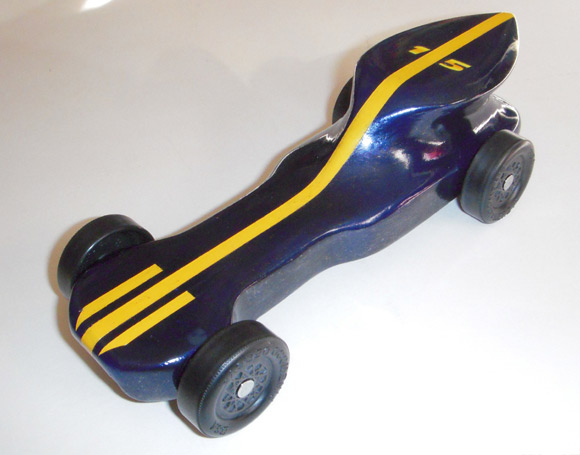 This is my son Jared's car called "Wind Cracker". We built it together for this year's pinewood derby. We had to use a bit of extra block to get some height to accommodate the design. We did a cutout on the underside of the front for a fast start off the line. The car was primed, and then painted with Tamiya spray paint. A purple undercoat was followed with a deep metallic blue to get a deep cobalt blue tone. He did not, unfortunately, win a speed award (we couldn't get rid of a small rear end wobble), but he did win an award for outstanding craftsmanship.
Blue AGP – Jeremy Isaac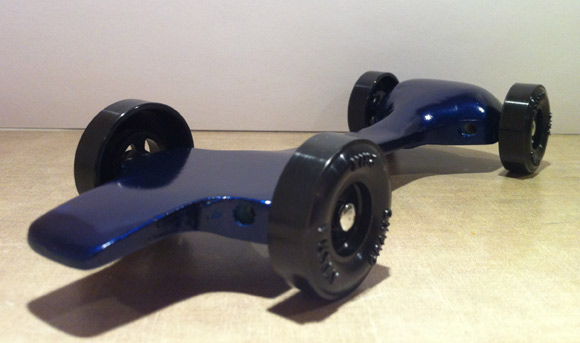 This was my son's Awana Grand Prix car this year. He wanted to go for speed instead of design this time, so we pulled out all the stops and it paid off big time: First place in the Sparks division, followed by first place overall. After running a total of 8 heats, this car's slowest time was notably faster than the best time from any other car all day.
From Pinewood Derby Times Volume 12, Issue 12
Subscribe to this Free Pinewood Derby E-newsletter
(C)2017, Maximum Velocity, Inc. All rights reserved.
Maximum Velocity Pinewood Derby Car Plans and Supplies