Wrench – Michael & Brandon Jones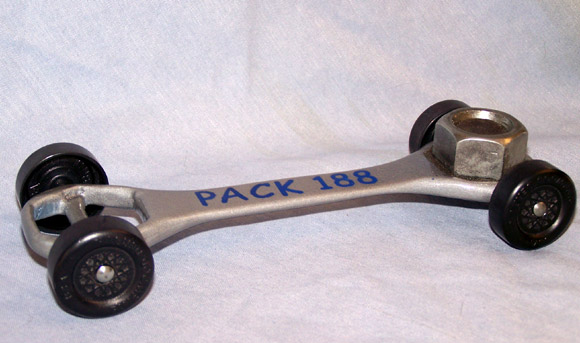 We came up with the idea for a Wrench car last year and decided to make it a reality. The nut is a 1 1/8″ nut from a towing ball. It is set on top of Tungsten Putty. To reach five ounces, we added Tungsten beads inside the nut. At the race, the Wrench car won 1st in Den, 1st in Pack and Most Original in the design category.
NASCAR COT – James Whitlow, Jr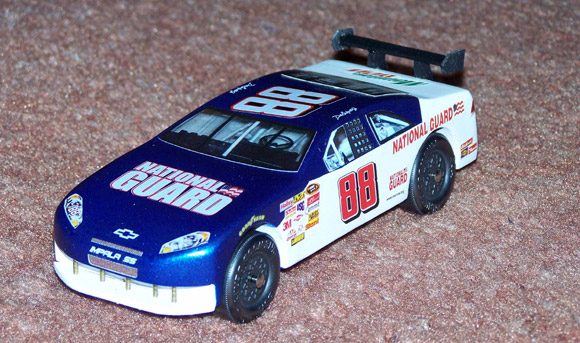 The NASCAR COT (Car of Tomorrow) pinewood derby cars take a little more prep work than the old style NASCARs, but I think this one turned out really nice.
From Pinewood Derby Times Volume 8, Issue 13
Subscribe to this Free Pinewood Derby E-newsletter
(C)2015, Maximum Velocity, Inc. All rights reserved.