(Once again I am breaking my own rule, and including several cars from the same owner. I think you will understand why.)
In June of 2006 when my son Noah and I left the movie "Cars", Noah told me he wanted to make the Lightning McQueen car next year for the Cub Scout, Pinewood Derby. I was thinking the whole time that lightning McQueen has a lot of stickers that I would need to resize to get them to work with a pinewood car. When we were working on the design, after the movie came out on DVD, Noah decided to make the Whitewalls McQueen (a.k.a. Cruisin' McQueen) instead. I was relieved. But then we decided to make a car for Mom (Flo) and me (Doc Hudson). I had worked hard getting the plans to fit the max width of 2-3/4 inches, the max length of 7 inches, and the standard Cub Scout pinewood derby wheelbase (Flo has an altered – shorter – wheelbase). Both the parent cars have fender skirts, which forced me to remove the lettering on the outside of the BSA wheels to get clearance around the wheels (this would be illegal in our council race – raised lettering may not be sanded off). All of our cars use Matched Speed Wheels from Maximum Velocity.
In the last week, before the derby, we worked a long time to get the cars ready. I ran out of clear before my car was done and "Wally World" does not sell Testors any more. So I purchased some of their new supplier's clear. I tried it on a small area and it did not have any problem, so I cleared the entire car. About an hour later the car started to develop large cracks in the paint (lesson learned, always use paint and clear from the same supplier). I worked until 2:00 am the night before the race to get my car completed (even though it still does not have bumpers –maybe someday).
At the races another father and son made Mater and The King as their cars. Our cars did well in the races: Noah was 1st place in the Wolf den, 2nd fastest in the pack. All of the scout and parent cars were beat by a pink car (sister of one of the boys) in the Cub/Parent races.
Thanks for all your quality products, and good advice!
Andy Holzer
Cruisin' McQueen – Front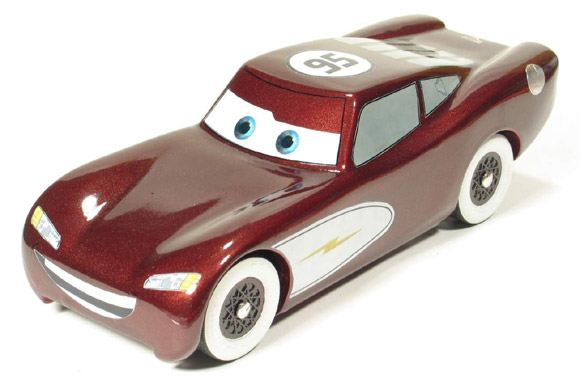 Cruisin' McQueen – Rear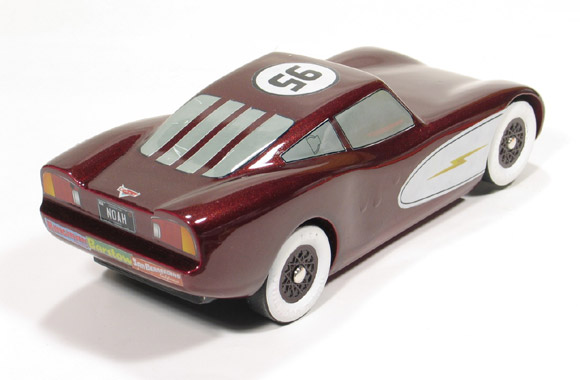 Doc Hudson – Front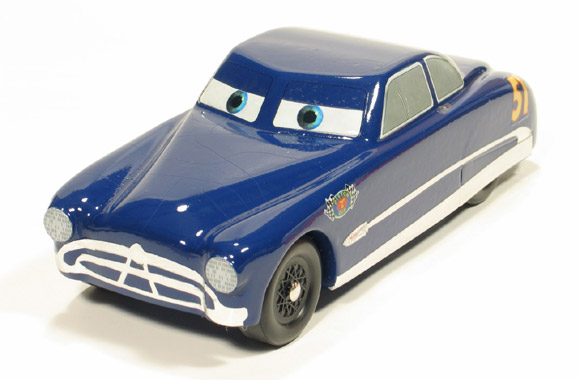 Doc Hudson – Rear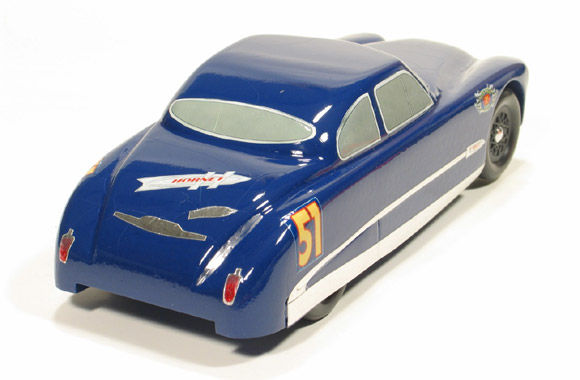 Flo – Front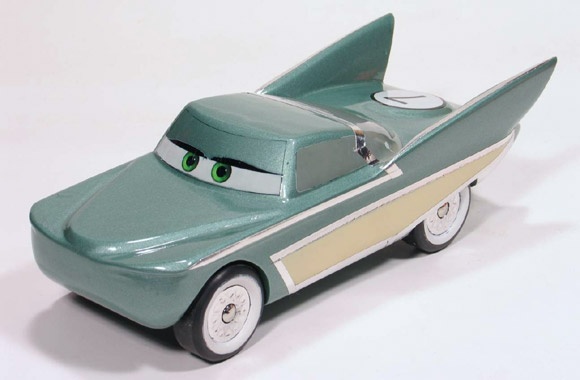 Flo – Rear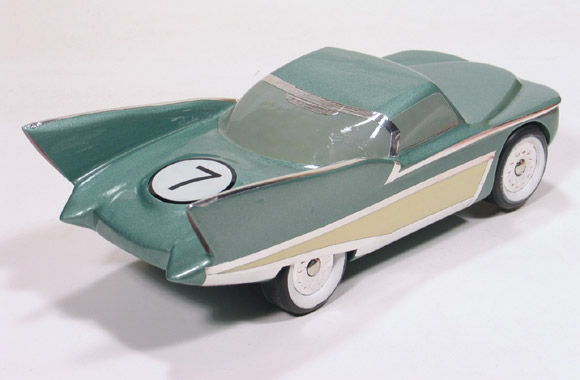 From Pinewood Derby Times Volume 7, Issue 5
Subscribe to this Free Pinewood Derby E-newsletter
(C)2013, Maximum Velocity, Inc. All rights reserved.